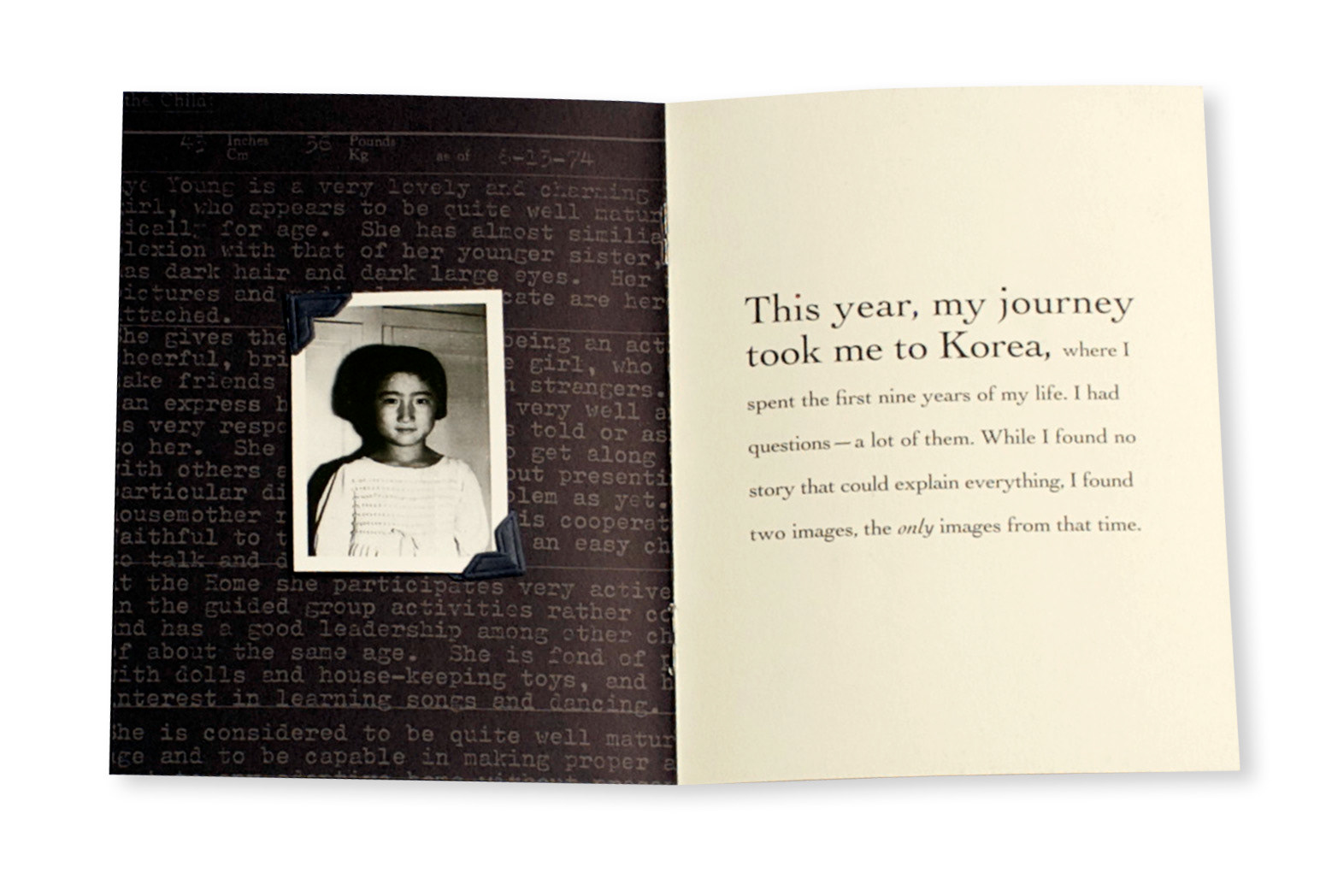 Self Promo (2004)
I'm an adoptee and wanted to use my personal journey of traveling back to my roots in Korea. I hadn't returned since I came to this country at the age of 9. I searched for my correct adoption photo (I ended up finding two) as the backdrop to my journey. I hired a writer and created this self promo. 
I scanned my adoption papers and used them as background texture and then printed black and white photos and inserted them as tip-ons. I chose to have one color and let the paper stock, imagery and words tell my story. 
This eight-pager was mailed out in a vellum envelope so you could see my Korean name that was hand stamped in red on the back cover using traditional Korean red ink. That was the only pop of color used.