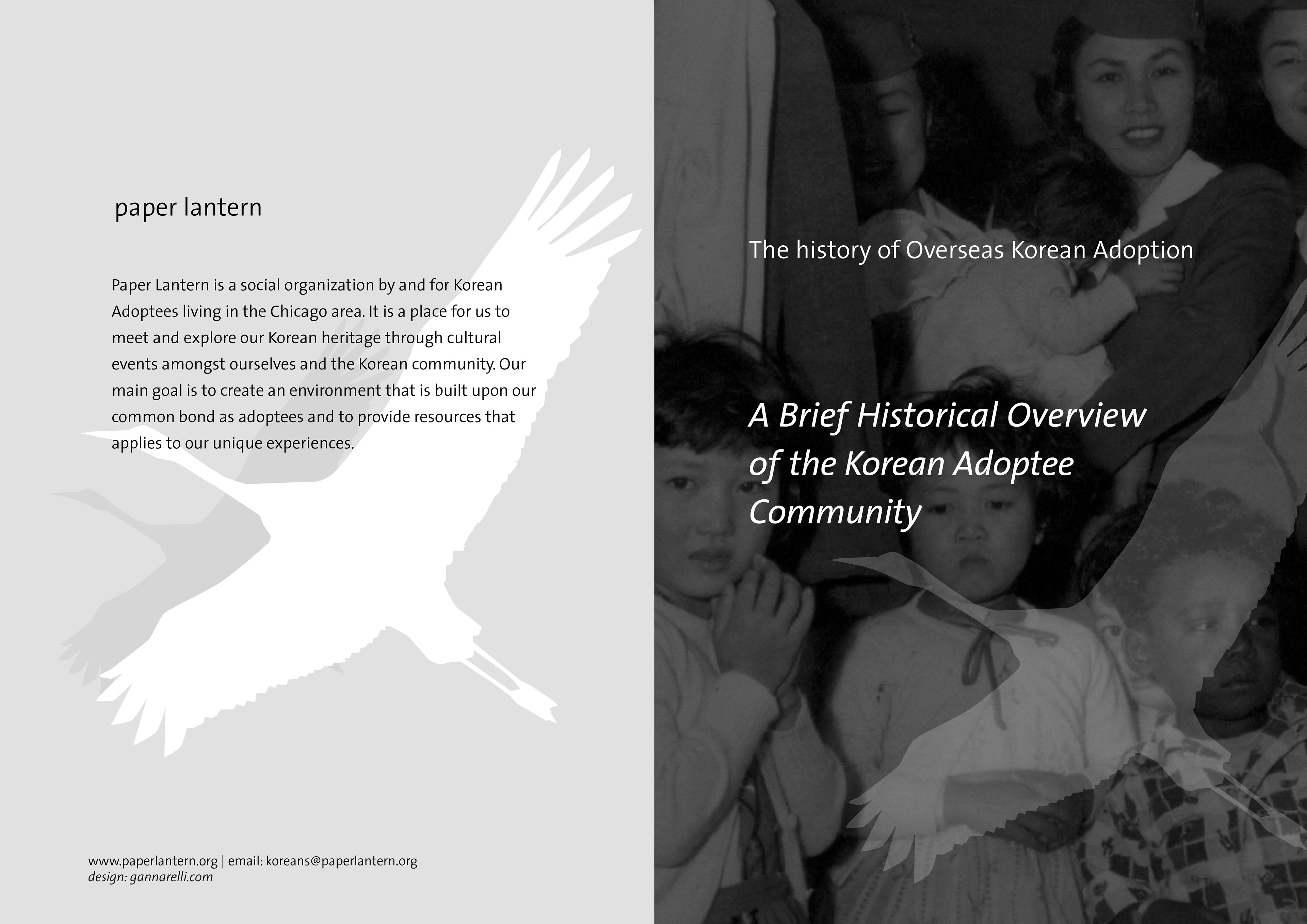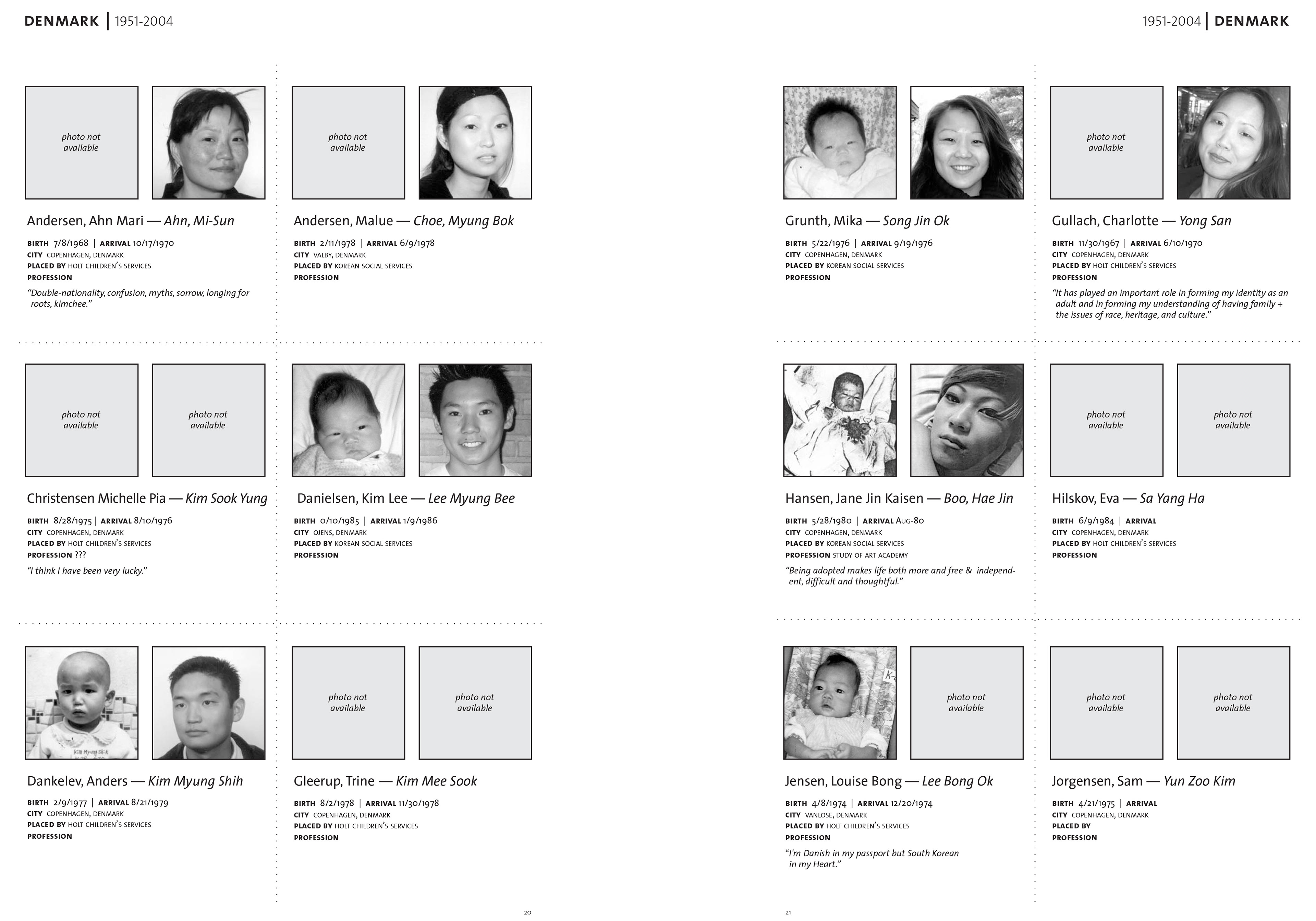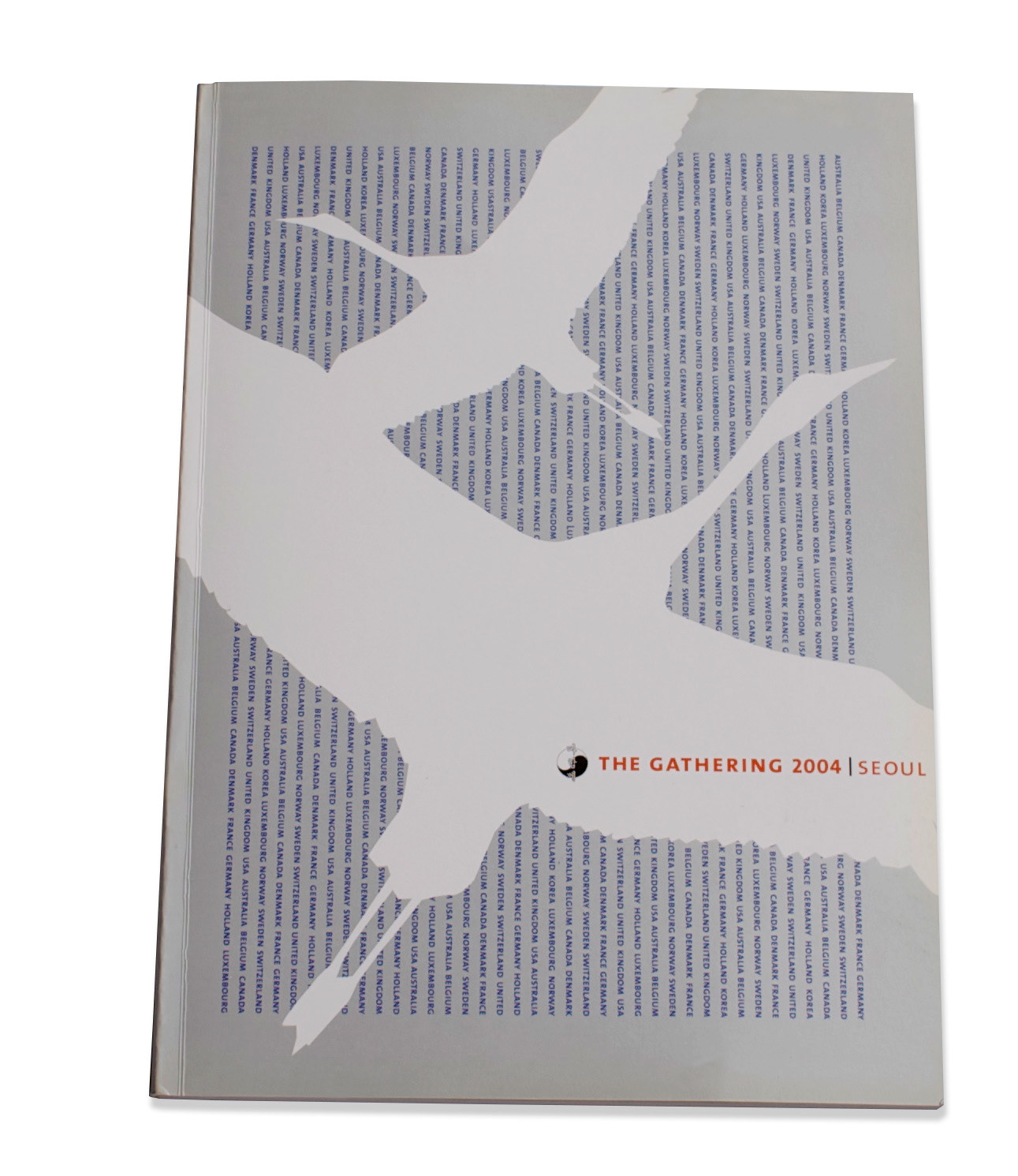 Client: International Korean Adoptee Associations
I am a Korean adoptee, so when this organization approached me to design its conference booklet, I jumped at the chance. This international organization supports local Korean adoptee organzations around the world and holds an international conference every three years. More than 200 adoptees from all over the world gather for this weeklong conference. I folded a lot of my own wishes and desires into this book to create something that went beyond the basic conference information. 

This book had three goals: 
1. To educate the Korean adoptee community about our history (I suggested the timeline to show our history).

2. To function as a directory for the attendees. The directories have the adoption photos as well as current photos. Next to the photos are the original Korean names given to the adoptees, the dates they were adopted and the organizations they were adopted from. This is key information that helps the adoptees start a dialogue, to bond, to find each other and to find others adopted through the same organizations. I left blank spaces for people who didn't have adoption photos. Not all of us have access to these photos for myriad reasons. 

3. To serve as a resource for attendees to find each other because we are scattered all over the world (Australia, Denmark, Sweden, Italy, the U.S., to name a few). I organized the directory of attendees by country. It was easier to remember the country someone came from and attendees could also see who else was from their countries. It also allowed them to see how many adoptees were living in specific countries and where the Korean diaspora had landed. This is improtant for the adoptees — for us to understand where we came from and where we ended up. It created a strong starting point to find each other.

The book was 112 pages and was printed in South Korea. 
 
Cover design: The crane is a powerful image and often is depicted in Korean art. I designed the cranes in flight with the names of all the countries represented at the conference as the backdrop.